If you are looking for that elegant and luxurious coat that makes a statement each time you wear it or a warm and practical jacket or something in between, make sure you visit one of our three store locations to see our complete selection of furs.
Dino International carries an extensive collection of fur coats, jackets and strollers to fit every taste – and budget.
We carry the latest designs in full skin minks, sheared beaver and sheared mink as well as semi-sheared garments.
Our extensive collection also includes beautiful shearling coats and jackets. To complete your wardrobe, we have all types of fur accessories from wraps to gloves and headbands.
Our attentive and knowledgeable staff will assist you with your purchase as well as with any necessary alterations.
When You Purchase From Us
At Dino's we build long term relationships with our customers.
When you purchase a new fur garment from us you will receive:
-Expert alterations – at no charge
-Complimentary first year cold storage
-Free monogramming
-Appraisal for insurance purposes
-Lifetime of friendly service
At Dino Furs, we want to make your fur buying experience both pleasurable and fun.
If you're going to the ballet, boardroom, ball game or the grocery store, there is nothing like the beauty and warmth of fur. We carry a complete line of fur coats, jackets and mid length strollers to ensure that you have the right fur for your lifestyle and tastes.
Whether you have never purchased a fur before or you already have several furs in your closet, our expert sales staff will work with you to match your needs with the perfect fur. Our staff has years of retail experience plus an extensive knowledge of fur quality and design. Our attentive and knowledgeable staff will assist you with your purchase as well as with any necessary alterations.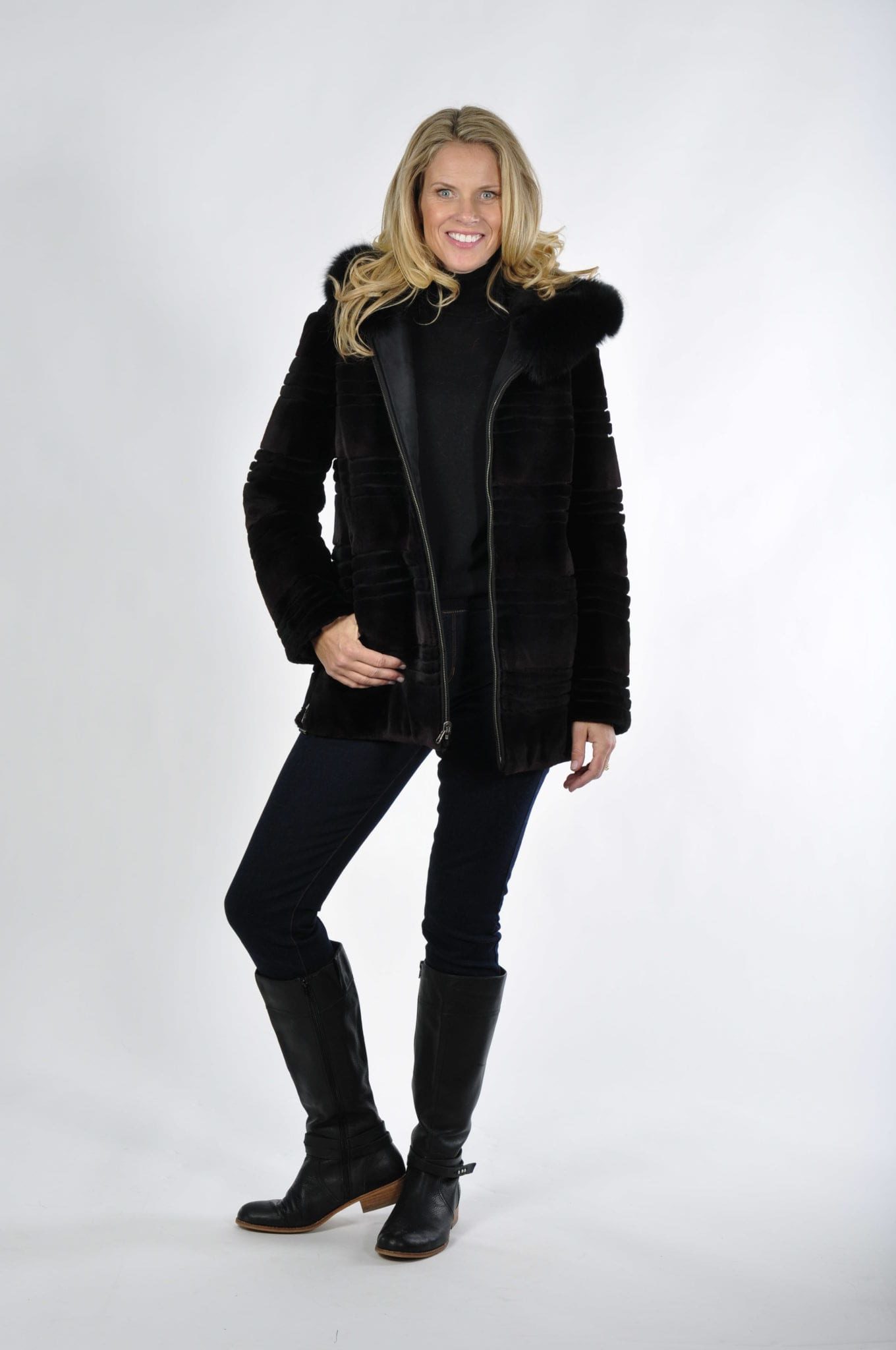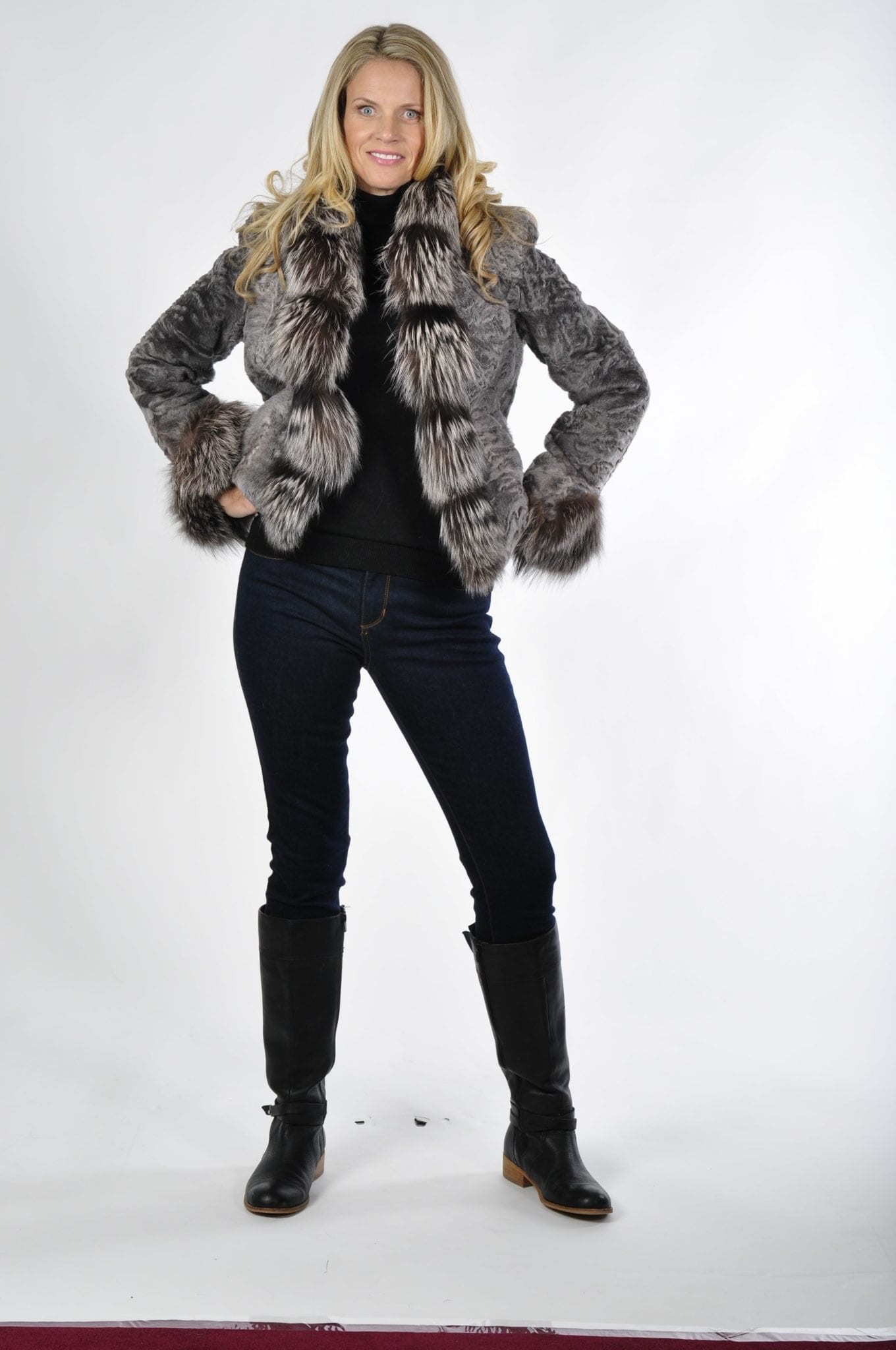 One of the latest trends is to use sheared furs in reversible garments. In addition to getting two different looks for the price of one, sheared fur next to your body provides warmth without the bulk. Our new collection includes an extensive number of reversible garments of all lengths and styles. It is really like buying two garments for the price of one.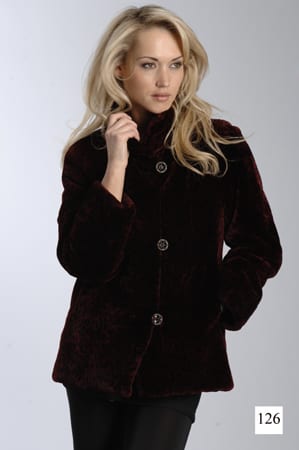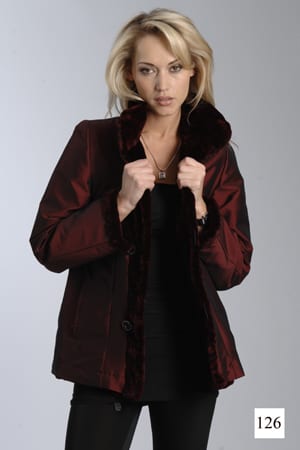 For Those "In Between" Seasons
We also have a large selection of lighter weight fur garments and cashmeres that are ideal transitional garments for spring, fall or even warmer winter days. Many of these lightweight furs are the perfect "take along" for snowbirds.
For the fashion-conscious buyer, we carry the latest in fur creations from top New York fur designers, and of course, Furs by Dino International.
Buying a fur is a fun process – we give you the opportunity to try on many beautiful garments until you find the one that you know is just right for you.
Shearling is a soft, natural material and is one of nature's greatest insulators. It is a sheepskin or lambskin pelt that is tanned with the wool still on it.
A typical shearling pelt features leather, or suede leather, on one side and shorn fur on the underside.
Many of our shearlings are available in a variety of styles and colors. Our latest collection includes coats, jackets and strollers from the leading shearling designers.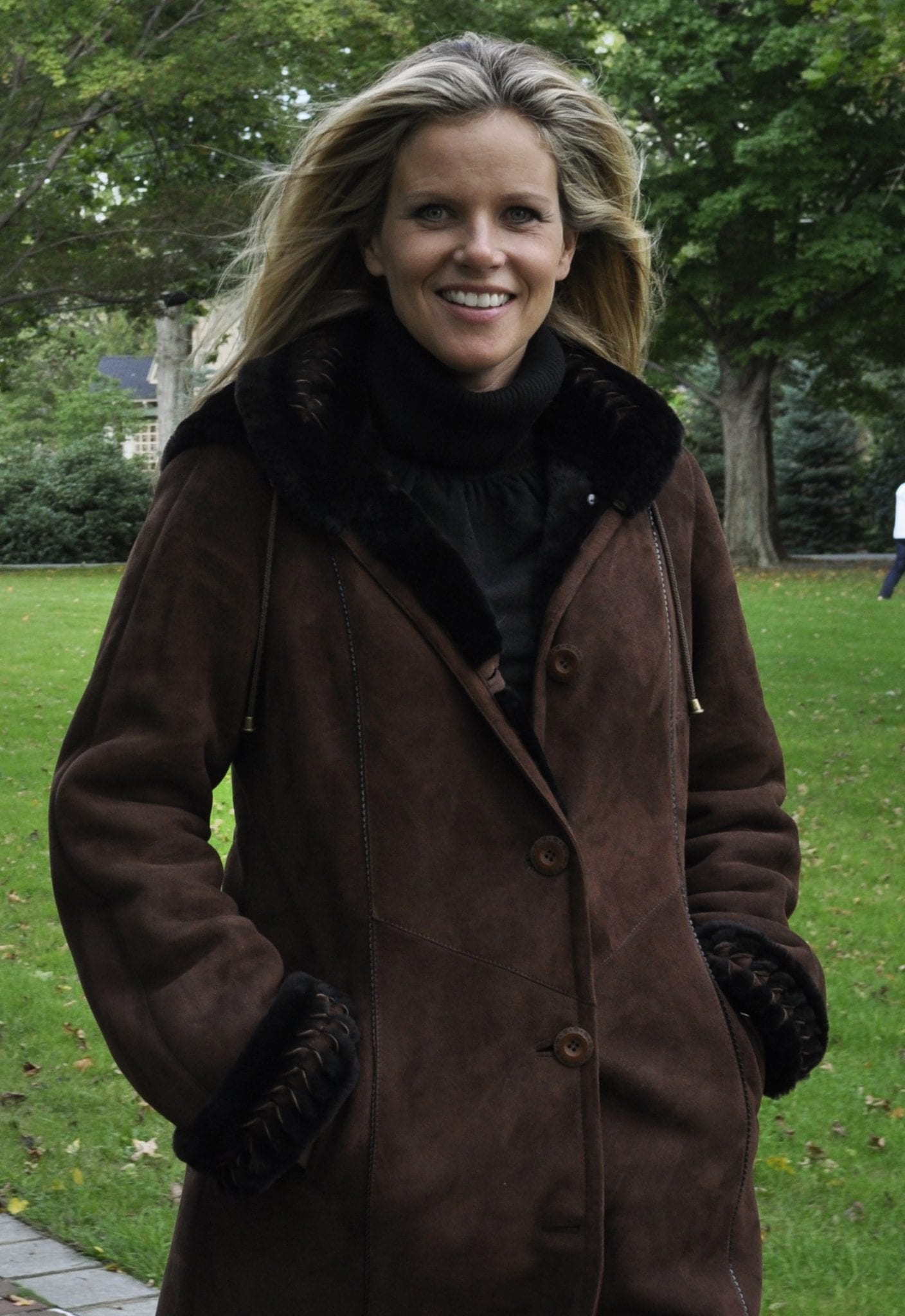 Special Shearling Services
If you own a shearling, we also offer special cleaning services to keep your garment looking its best. As a reminder, never bring a shearling coat to a dry cleaner – the cleaning process for shearling is totally different than used for woolen garments.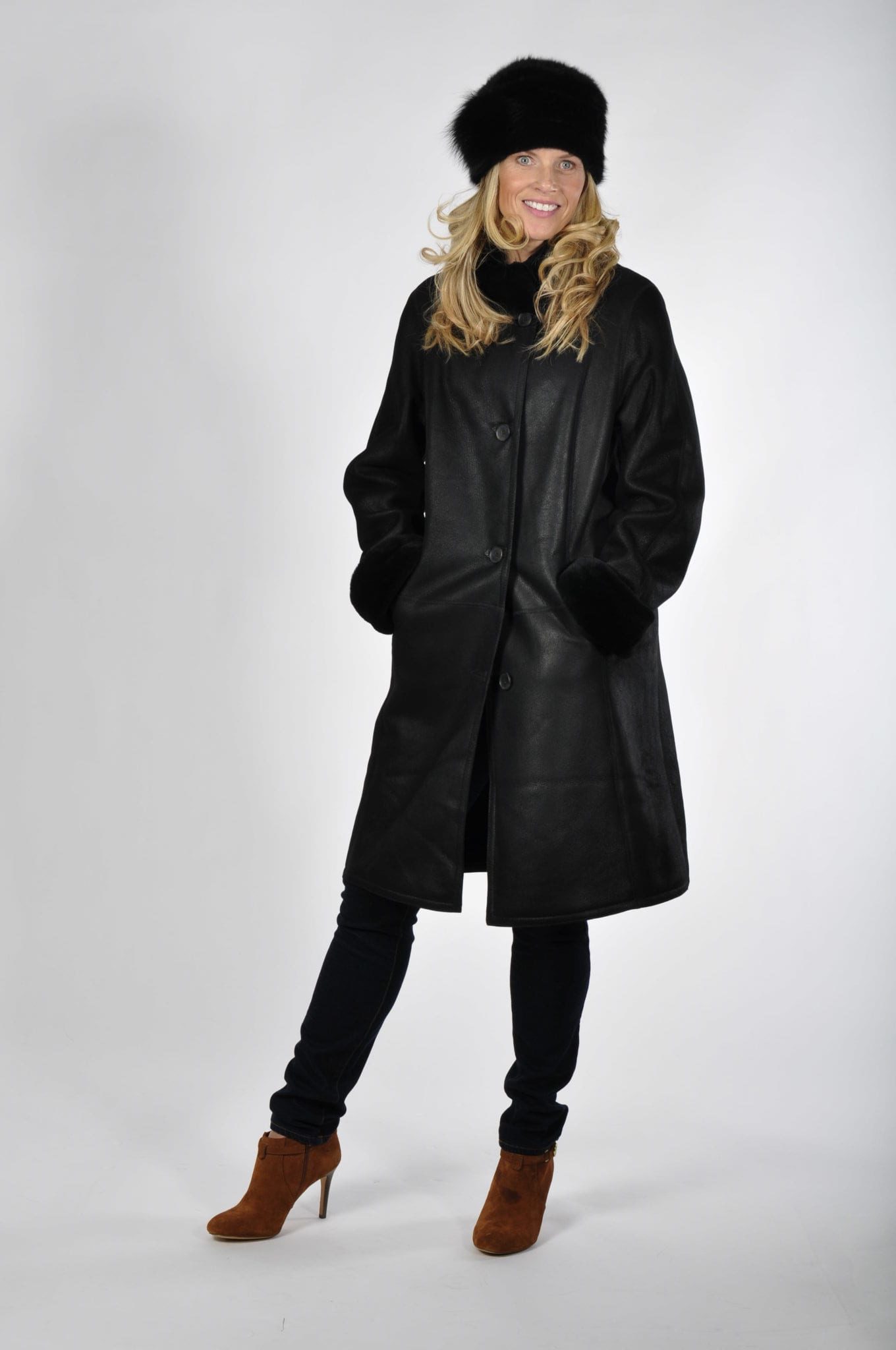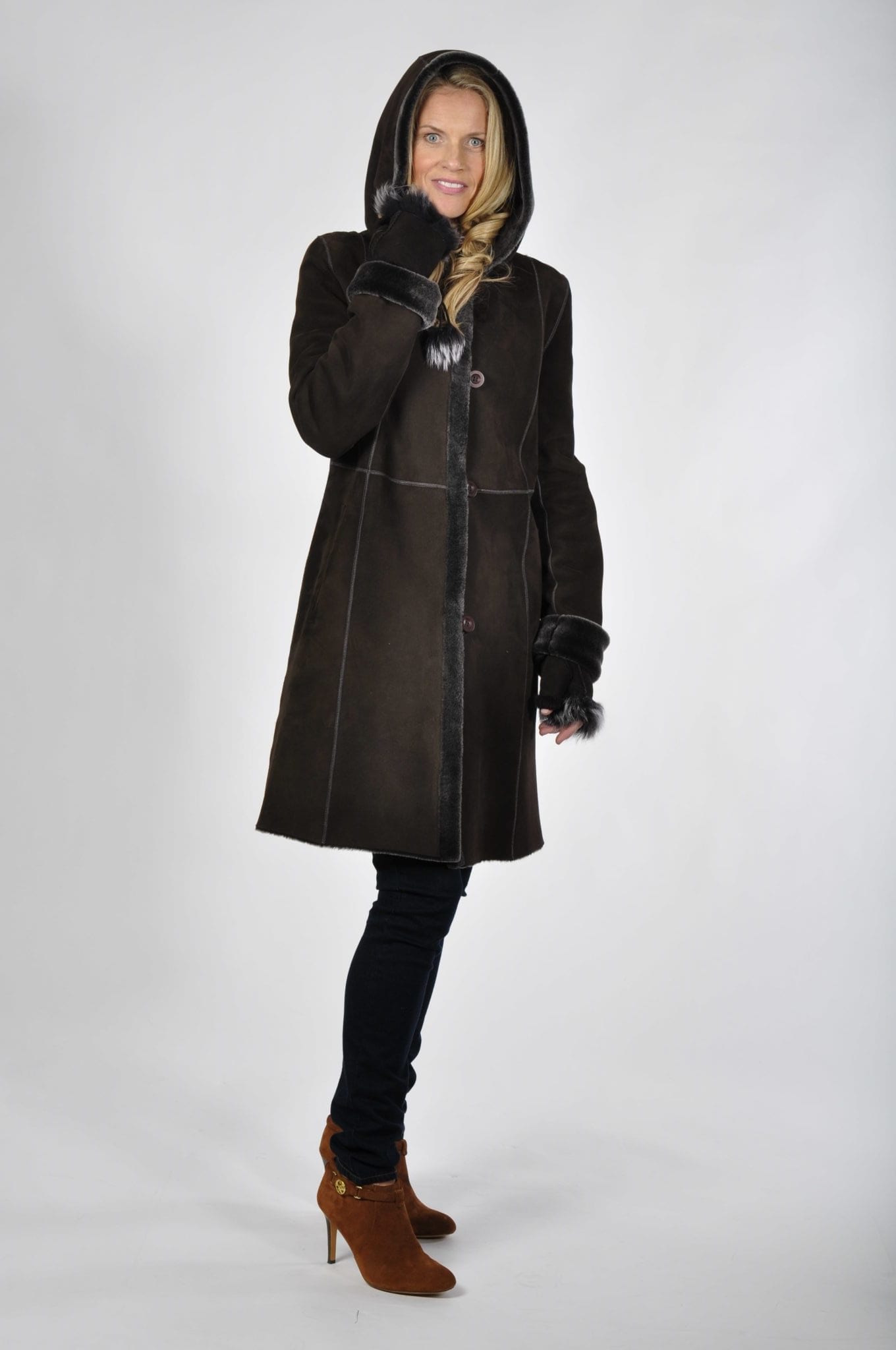 To expand our extensive selection, this year we have included reversible leather garments to our collection. They are available in a variety of colors.
Andover Location
In the Bridal Building 
Business Hours
Closed for the month of July, August, & September
South Portland Location
At Cornerbrook
Business Hours
Monday - Friday 10am - 4pm 
North Hampton location 
At Victory Park Plaza
North Hampton, New Hampshire
Business Hours
Tuesday - Thursday 10am - 4pm